In these changing and uncertain times during the Corona Virus pandemic, FDS is trying to maintain a balance of continuing to provide appropriate support to families, with being socially responsible and implementing hygiene protocols.
FDS will keep abreast of any changes in COVID-19 regulations for each State of Australia where our events take place.
The protocols we have introduced are as follows:
1. If you are attending any FDS event please ensure you regularly wash your hands before entering the event. There will be hand sanitiser available for use at each event.
2. You will be notified of current COVID-19 regulations relevant to your State upon attendance. Please ensure you follow any regulations for your own safety and the safety of other participants.
3. If you are feeling unwell, are displaying any COVID-19 symptoms or have had recent exposure to a positive case of COVID-19, you should not attend FDS events in person. In this circumstance, please consider one of our many online event options.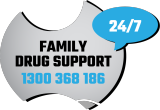 PLEASE NOTE:
DURING ANY LOCKDOWN EVENTS THE 24/7 SUPPORT LINE WILL CONTINUE TO BE IN OPERATION AS NORMAL: 1300 368 186